We have created a special arrangement with Gallagher, a leading global broker with a special focus on family firms and family offices. It can cover all aspects (or part) of your global insurance: commercial and private, for individuals or the whole family.

How it works

There are three main ways in which this arrangement adds value for families and family firms:
Complimentary Gap Analysis
– This includes examining all existing insurance policies the family may have around the world. It will identify whether there are any potential gaps or improvements that can be made.
Save Time – Combining all the various policies to the one common renewal date, making the portfolio easier to manage.

Save Premium – By placing the portfolio with the one underwriter (where possible). The underwriter applies discounts, better rates and more comprehensive wording (because they have greater understanding of the wider portfolio).

Family members' personal insurance
On the personal side, we can even help when family members are paying individually for personal insurance such as cars and homes. Here, Gallagher can create economies by arranging for the individuals to take advantage of their combined purchasing power but with individual billing (if desired) and individual confidentiality.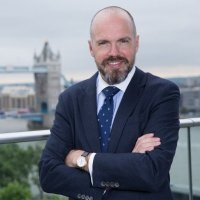 Stuart Musgrave – Co-ordinator of Loedstar's insurance cost-saving initiative;
Director – Family Office & UHNW Private Clients
Based in London, Stuart is responsible for Gallagher's family business and family office programmes.
Stuart is also a member of the Musgrave family, owners of Musgrave Group, which is Ireland's largest family firm. His involvement in the family's governance structures over the years has given him a keen understanding of the challenges that business families face.