Family Business Forum - Middle East 2017
The Forum is designed to be a friendly and safe environment for you to find the answers to your toughest family business questions. It will address issues that apply to any family firm or family office, while drawing from the particular experiences of families from Asia and the Middle East.
Our next Family Business Forum - Middle East & Asia will take place at the in Riyadh, Saudi Arabia on
November 28-30, 2017 at the Four Seasons Hotel, Riyadh.
Please simply click
here
to hold your places on option at the lowest rate.
Live family cases discussed in table-sized groups
What makes the Forum really special is the range of live family cases. In many sessions, participants hear about a challenge faced by a family speaker, discuss the case in table-sized groups, then learn about what the family actually did. In others, they engage in an interactive dialogue with the speaker.
The main facilitator will be one of the world's leading teachers, writers and consultants on family business Mr Peter Leach of Imperial College, London, author of "Family Enterprises, The Essentials"
.
Complimentary Momentum Club membership
The Forum fee includes complimentary Business Momentum Club membership for one year. Membership means, quite simply, that you can call on us, year-round for support and assistance. We will connect you with other families to learn from each other's experience including one-on-one dialogue, peer-to-peer mastermind calls, internship exchanges and invitations to third party events.
Furthermore, if your family group is three or more people, please ask about becoming a Family Business partner so that family places, branding and business support are all included in one package.
The programme for the November Forum is finalised and is shown below. Should you wish to download a pdf of the programme, please use the link at the bottom of the page.
Thursday
30 November, 2017
The final morning is devoted exclusively to peer-to-peer advice and discussion. In feedback each year, this session is rated as the most valuable part of the Forum. It is the opportunity for participants to seek advice on whatever questions are on their minds by drawing on the hard-earned experience of the other families and practical advice from the facilitator.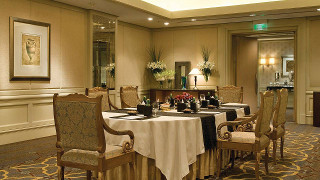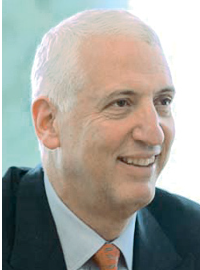 Mr. Peter Leach
(United Kingdom)
Adjunct Professor in Family Business, Imperial College London
Author "Family Enterprises, The Essentials"; Partner, Deloitte Global Leader – Family Enterprise Consulting, Deloitte LLP
Workshop facilitator Peter Leach is a leading advisor, teacher and writer, helping family owners around the world. His work includes creating governance structures, facilitating next generation participation and drafting family constitutions.
Participants will work in table-sized groups to explore their own challenges or opportunities. Peter will answer outstanding questions so that participants return home with clear next steps.
The Family Business Forum is sponsored by (in alphabetical order):
The Family Business Forum is held in co-operation with:

2017 Forum Brochure

Book now for reduced rates and bonuses
Book Now for Reduced Rates and Bonuses
If you are interested in the
November 2017
Family Business Forum then please click to
hold a place on option
and we will send you more details.