What do the world's leading family businesses and family offices know that you do not?
Grow your business and strengthen your family relationships; Learn from successful business families and leading experts.
The Forum is designed to be a friendly and safe environment for you to find the answers to your toughest family business questions. It will address issues that apply to any family firm or family office and families join from 30-plus countries and every continent.
20th Anniversary Family Busines Forum (virtual event)
Our 20th Anniversary Family Business Forum will take place on June 8-10, 2021 and it will be a virtual event. Please simply click here to hold your places on option at the lowest early rate.
Live family cases discussed in virtual groups
What makes the Forum really special is the range of live family cases covered over two-and-a-half days. In many sessions, participants hear about a challenge faced by a family speaker, discuss the case in virtual groups, then learn about what the family actually did. In others, they engage in an interactive dialogue with the speaker. The final morning is a peer-to-peer discussion with the topics chosen by you and the other participants. Two globally-respected family business experts (both are Professors, teachers and authors on family business) will facilitate discussions and contribute their own ideas: Mr Peter Leach of Imperial College, London, author of "Family Enterprises, The Essentials" and Prof. Denise Kenyon-Rouvinez formerly Wild Group Professor of Family Business, Family Office, Governance, IMD Business School.
Thursday
10 June, 2021

The final day is devoted exclusively to peer-to-peer advice and discussion. In feedback each year, this workshop is rated as the most valuable part of the Forum.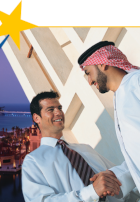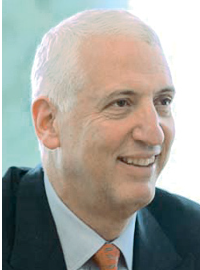 Facilitator: Mr. Peter Leach
(United Kingdom)
Adjunct Professor in Family Business, Imperial College London; Author "Family Enterprises, The Essentials"
Founder and Chairman, Peter Leach Associates Ltd.
It is the opportunity for participants to seek advice on whatever questions are on their minds by drawing on the hard-earned experience of the other families and feedback from the facilitator.
Workshop facilitator Peter Leach is a leading advisor, teacher and writer, helping family owners around the world. His work includes creating governance structures, facilitating next generation participation and drafting family constitutions.
Participants will work in virtual discussion groups to explore their own challenges or opportunities. Peter will answer outstanding questions so that participants leave the Forum with clear next steps.
The Family Business Forum is sponsored by (in alphabetical order):

2021 Forum Brochure
To download and print out a copy of the 20th Anniversary Family Business Forum
Colour Programme
, please download here:
Download the brochure

Holding your place on option