What do the world's leading family businesses know that you do not?
Grow your business and strengthen your family relationships; Learn from successful business families and leading experts
The next London Forum takes place on May 24-26, 2016 at The Dorchester, London W1. Please simply click here to hold your places on option at the lowest rate.
Three reasons to attend the Forum:
1. Learning by discussing common issues with successful business families from every continent.
2. Growing your business by linking into a trusted, global network of family firms and family offices
3. Hearing direct from family speakers and renowned experts.
You will find the 2016 programme below:
Thursday
26 May, 2016
The final morning is devoted exclusively to peer-to-peer advice and discussion. In feedback each year, this workshop is rated as the most valuable part of the Forum.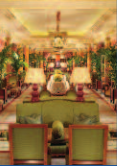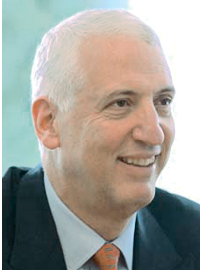 Mr. Peter Leach
(United Kingdom)
Adjunct Professor in Family Business, Imperial College London
Author "Family Enterprises, The Essentials"; Partner, Deloitte Global Leader – Family Enterprise Consulting, Deloitte LLP
It is the opportunity for participants to seek advice on whatever questions are on their minds by drawing on the experience of the other families and practical advice from the facilitator.
Workshop facilitator Peter Leach is a leading advisor, teacher and writer, helping family owners around the world. His work includes creating governance structures, facilitating next generation participation and drafting family constitutions.
Participants will work in table-sized groups to explore their own challenges or opportunities. Peter will answer outstanding questions so that participants return home with clear next steps.
The Family Business Forum is sponsored by (in alphabetical order):

2016 Forum Brochure
To download and print out a copy of the Family Business Forum
Colour Programme
please click here:
Download the programme

Book now for reduced rates and bonuses
If you are interested in the
May 2016
Family Business Forum then please click to
hold a place on option
and we will send you more details as soon as they are available.